The Wow Experience is a practice of creating guests out of customers. What is the difference between guests and customers? The term customer simply implies somebody who buys something from you. The term guest implies somebody you have an ongoing relationship with.
 
There are different types of ways that you can run your business. You can either be in the transaction business, where you just sell products, meals, services to people, or you can be in the relationship business, where you actually develop an ongoing, nurtured relationship that leads to repeat visits and referrals.

How do you create a Wow Experience that leads to more visits and referrals?
When it comes to delivering a service, what you're really doing is managing the expectations of your guests. There are three types of experiences they can have with you. They can either be unhappy, they can be satisfied, or they can be loyal.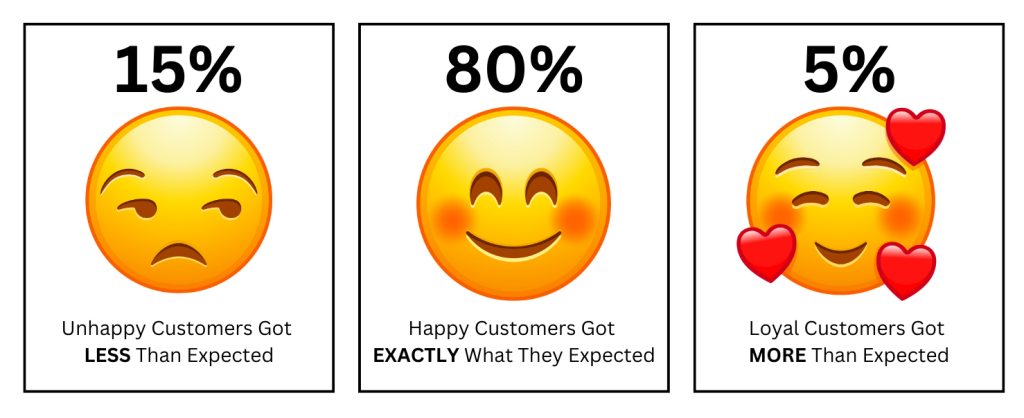 Your job is to manage guest expectations.
You're never going to get any additional business from someone (nor any referrals) if what you delivered to them was either exactly what they expected or less than what they expected. If you want to get additional business and referrals, then you need to make sure that when someone's finished doing business with you, they have a smile on their face. They believe and feel that they got more value than they expected to get.
You can't control loyalty 100%. What you can control is your frequency of contact and communication with your guests. Sometimes people are loyal to whatever product or service happens to be available to them right there at the time that they need it.
Implementing The "Wow" Factor
No one wakes up in the morning thinking about your business…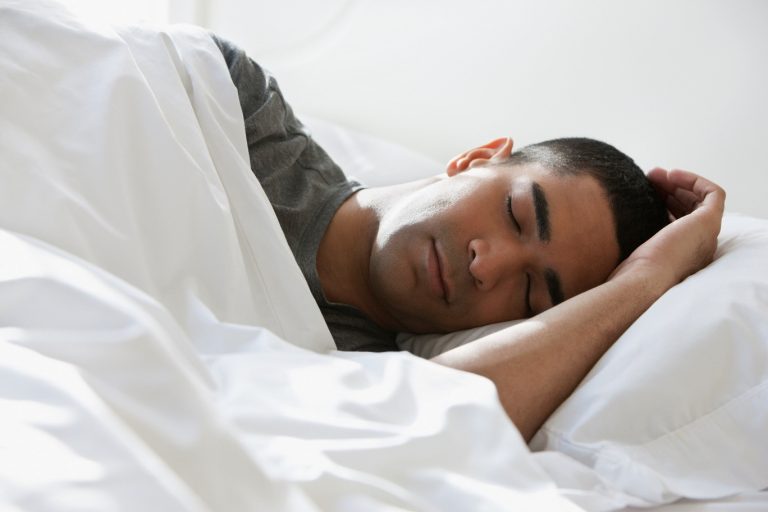 People don't wake up in the morning thinking about how they can support your business! Create reasons for people to come to you for something, anything, out of the ordinary. They are looking for an excuse. And it doesn't need to be big – it just needs to be memorable.
Last summer, we visited a restaurant patio that put out kiddie pools for people to cool their feet. Or we saw an auto repair shop that stocked the waiting room fridge with cold drinks and snacks, they had friendly cats to hang out with while you waited, a cool fish tank and games to play. At a retail store recently, they offered us all cold bottled water while we browsed and a beautifully clean bathroom to use. At another business the bathroom mirror had a message that said "you look gorgeous today".  The Texas gas station Buc-ee's claim to fame is the incredibly clean bathrooms, because most gas station bathrooms are gross. They've wow'd their customers and it pays off.
People remember "different". They crave real connection, especially when it includes experiencing something meaningful with other like-minded people.
Memorable occurrences engage each customer in an inherently personal way and create a memory of that experience, which encourages repeat visits. A truly memorable experience is about getting your customers to want to spend time with you.
There are things you can do that cost very little but have a big impact. It's amazing how a little contact, a little email, a little extra touch will make a world of difference in terms of turning a customer into a raving fan.
Whenever you can create that type of experience, you can guarantee that they'll likely do business with you again, post a positive review, and that they will tell other people about you. If you're not getting referrals, if you're not having a lot of repeat business, then it might not be your marketing – it might be your delivery of your service. So, if you combine marketing along with the delivery of your service and "wow" the customer, you really create a Wow Experience. The combined value of good marketing and a "wow" experience with your guests just makes you that much more powerful.
We've got the good marketing covered – if you are looking for a way to free up your time and energy from constantly trying to figure out how to get your customers coming back more often and spending more money – we have the solution – designed especially for local businesses like yours. Book a consultation call with a program director to find out how we can do your marketing for you.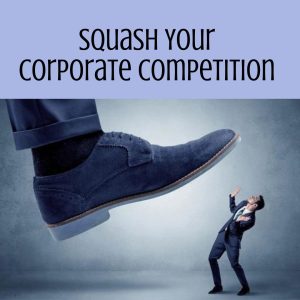 You have three advantages that your competitors lack giving you the ability to squash your competition.
Read More »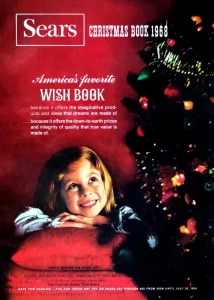 Sears printed its iconic holiday Wish Book from 1933 to 2011, and once again in 2017. During its 78-year run, Sears reported that "tens of millions" in sales were made. All from mailing a catalog. They were the Amazon of their day. And now, Amazon is taking a cue from them to use use one of the oldest and most reliable forms of marketing and you should be too.
Read More »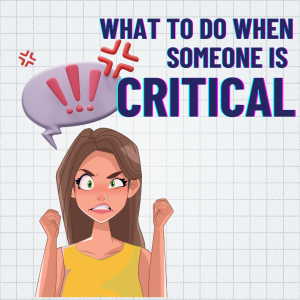 There are times in all our lives when someone gives us negative feedback or criticism that makes us cringe. How do you handle criticism when you get a negative online review, an angry customer, a frustrated employee? Here are some ways to make it easier.
Read More »