Are You an Independent Business Owner... Stop Wasting Your Hard-Earned Money on Marketing That Doesn't Work.
Royalty Rewards® is a Complete Marketing and Loyalty System That Delivers a Flood of Customers to Your Door Every Day
See the best way to attract one time visitors and transform them into loyal customers.
Changing The Lives Of Independent Business Owners
Independent Businesses We Work With To Increase Sales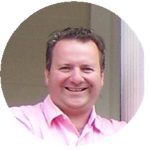 " I was very skeptical; people were saying they were doubling their business and I was like yeah right. But it's true! Try it. You've got nothing to lose and everything to gain."
Angelo Marini, Restaurant Owner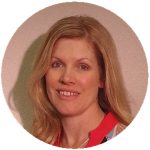 "If you ever told me that we could hit numbers approaching $1.3M a year, I would never have believed it. We were afraid to take the leap and I cannot tell you how glad I am that we did."
Christa Browne, Auto Repair Shop Owner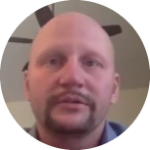 On my monthly call with my Coach, we review my results and plan what to do next. After that, it's just done. They have extensive experience so they manage it all, it gives me more opportunity to do things that I like to do."
Donovan Middleton, Retail Shop Owner
Royalty Rewards® is a turnkey Customized Marketing System fueled by the most advanced Loyalty Program available to Independent Business Owners today. We create strong customer relationships that are focused on retention, repeat visits, and increased transaction size.
This is what Royalty Rewards® does...
Puts all of your marketing in ONE integrated and automated system.
The program is a unique done-for-you marketing program built specifically for independent Business Owners. It is founded on proven marketing principles to build a connection and incorporates rewarding your customers for their loyalty using multiple forms of communication and marketing systems.
Establishes a stronger relationship with your customers so they remain loyal to you over your competition.
You can't market like the chains or big box stores, it's too expensive and ineffective for an independent business. You have a marketing superpower that they don't – the ability to create a strong connection through ongoing personalized communication. That's what Royalty Rewards® does for you.
Uses multiple forms of media to communicate and grow your sales from ALL of your customers.
Our proven program integrates direct mail, email, text, social media & mobile marketing campaigns to introduce new customers to your business and to get your existing customers coming back more often and spending more money every time they visit.
Leverages the latest technology, along with your own Personal Coach, to customize and maximize the program specifically for YOUR business.
Everything is provided for a fully customized multimedia marketing system that is virtually done for you. Your dedicated Royalty Rewards® Coach will provide complete program and marketing support. We use technology and innovation to get you the best ROI for your program. We are dedicated to continually improving and keeping you ahead of the latest technological advancements in marketing.
Royalty Rewards® is the original automated, completely done-for-you direct response marketing program built by marketers that is designed specifically for Independent Businesses. It is the ONLY program that has been PROVEN to provide on average return of $32 back in sales for every $1 invested.
| | Royalty Rewards® Comprehensive Marketing Program | Digital/Email Points Program | POS Loyalty Add On |
| --- | --- | --- | --- |
| $32 Back In Sales For Every $1 Invested | | | |
| Outstanding Customer Support With A Dedicated Personal Business Success Coach (Someone you can actually talk to!) | | | |
| Automated Proven Direct Response Marketing System | | | |
| Offers Multiple Forms Of Communication Email, Text and/or Direct Mail | | | |
| On Demand Themed and Slip Stream Sales Generating Campaigns | | | |
| Integrated Customer Loyalty Program and Multi-Media Reward Campaign | | | |
| Lost Customer Reactivation System | | | |
| Positive Online Review Accelerator | | | |
| Automated Customer Satisfaction Survey | | | |
| Custom, Ready To Go Social Media Posts | | | |
| Integrated Mobile App (customized for YOUR Business) | | | |
| Online, Comprehensive Customer Database | | | |
| Database Segmentation Program | | | |
| On Demand New Customer Acquisition Marketing Campaigns | | | |
| Customized In-House Signage | | | |
| Digital Online Staff Training | | | |
| POS Integration /Shop Management System Integration | | | |
Here Are A Few Other Questions We Get A Lot...
As your rewards membership grows, automated marketing will start to flow getting your customers to return and spend more money quicker.  As they spend they will earn rewards and be sent compelling marketing that will influence them to return to your business. The faster and larger your customer database grows, the bigger your increases in visits and sales.
You'll see results within your 90-day free trial period.
We work with small Business Owners all over the United States and Canada, from small towns to large cities, in a wide variety of industries and concepts.  What they all have in common is independent ownership, frequent transactions, and the desire to build a strong, loyal relationship with their new and existing customers. If you are a business that has a repeat customer base, then you will definitely benefit from Royalty Rewards®!
Initially, we offer a 90 Day Free Trial, so you can see how the program will work for you. In that 90 Days you get all the program benefits, nothing is left out. Pricing depends on the parameters you choose for your program, it's uniquely customizable. We are happy to work within your specific budget.
You'll be immediately assigned a personal Coach, who will get to know your business and become a valuable member of your marketing team. They'll help you establish the best program criteria for you and constantly monitor your account, so all you need to do is keep growing your membership. They are available by phone or email to help whenever you need anything.
90 Days FREE. No Obligations. No Commitment.