We know that your Internet privacy is important. Because Royalty Rewards® ("Royalty Rewards") gathers information about its users, we want you to fully understand the terms and conditions of the collection and use of that information. This privacy policy describes what information we gather, how we use it, and how you can correct or change it.
We reserve the right to update this privacy policy as needed. We will notify you directly via email if there is a material change in our privacy practices. We will also post the changes in our privacy statement 30 days prior to a change.
Royalty Rewards has security measures in place to protect the loss, misuse and alteration of the subscriber information under our control, and to prevent unauthorized access.
We do not share, sell or rent information about individual users with any third party at any time, except:
When you specifically authorize us to or request that we do so.
When needed by third parties providing technical services, such as instant messaging and email, but only to the extent necessary to provide you with those services.
When we believe in good faith that such action is reasonably necessary to comply with the law or legal process.
You directly provide Royalty Rewards with most of the data we collect, which includes personal identification information such as name, email address, phone number, business name and business address. We collect data and process data when you:
Register online or place an order for any of our products or services
Use or view our website via your browser's cookies
Voluntarily complete a customer survey or provide feedback on any of our message boards or via email
How We Use Your Information
By submitting a request or inquiry to Royalty Rewards regarding products and services, you are providing your express written consent to be contacted by Royalty Rewards and representatives thereof for marketing, informational and/or other similar or related purposes in connection with such request.  You further understand and agree that you may be contacted by telephone device, email, mail or otherwise, based on the phone number, email address and/or other data you have provided in the form you completed and submitted to Royalty Rewards.  This consent applies even if your phone number, email address or other data is on a corporate, federal, State, local or other do-not-contact type of list or directory (such as the U.S. National Do Not Call Registry).  You agree that your submitted request or inquiry (as described above) acts as your electronic signature for this consent. You acknowledge that for text, SMS, calls and other electronic messages that message and data rates (for example, from your network provider) may apply.
Royalty Rewards operates exclusively in North America. Personal information entered from anyone residing outside of North America is removed from our system every 90 days.
We use your IP address to help diagnose problems with our server, maintain security and fraud monitoring systems on our servers, and to administer our sites. We also log IP addresses to track a user's session. This gives us an idea of which parts of our site users are visiting. We do not link IP addresses to anything personally identifiable. This means that a user's session will be tracked, but the user will be anonymous. All web sites have the ability to do this.
A cookie is a small amount of data that is sent to your browser from a Web server and stored on your computer's hard drive. Royalty Rewards uses non-identifying cookies to provide easier site navigation and access to forms. You can still use the Royalty Rewards web site if your browser is set to reject cookies. Our cookies do not generate personal data, do not read personal data from your machine and are never tied to anything that could be used to identify you.
We use your Personal Information to provide you with targeted advertisements or marketing communications we believe may be of interest to you.  For more information about how targeted advertising works, you can visit the Network Advertising Initiative's ("NAI") educational page at http://www.networkadvertising.org/understanding-online-advertising/how-does-it-work.
You can opt out of targeted advertising by:
FACEBOOK – https://www.facebook.com/settings/?tab=ads
GOOGLE – https://www.google.com/settings/ads/anonymous
Additionally, you can opt out of some of these services by visiting the Digital Advertising Alliance's opt-out portal at:  http://optout.aboutads.info/.
Our website uses Google Analytics, a web analysis service of Google, Inc., 1600 Amphitheatre Parkway, Mountain View, CA 94043 USA, www.google.com ("Google Analytics" or "Google"). Google Analytics employs cookies that are stored to your computer in order to facilitate an analysis of your use of the site. The information generated by these cookies, such as time, place and frequency of your visits to our site, including your IP address, is transmitted to Google's location in the US and stored there. Google may also transfer this information to third parties where required to do so by law or where such third parties process this data on Google's behalf.
Your Privacy at Other Sites
Royalty Rewards contains links to other sites. Royalty Rewards is not responsible for the privacy practices or the content of these linked sites.
YOU MAY OPT-OUT OF RECEIVING COMMUNICATIONS FROM US WHEN YOU REGISTER, AND AT ANY TIME AFTER THAT. YOU CAN UNSUBSCRIBE FROM ANY MAILING LIST TO WHICH YOU'VE SUBSCRIBED BY FOLLOWING THE UNSUBSCRIBE LINK INCLUDED IN EVERY EMAIL. YOU MAY REQUEST THAT WE DELETE YOUR SUBSCRIPTION AND ACCOMPANYING SUBSCRIBER INFORMATION AT ANY TIME.
We use email links on various sections on our web site to allow you to contact us directly with any questions or comments you may have. We read every message and try to reply promptly to every one. This information is used to respond directly to your questions or comments. We may also file your comments to improve the site and our services, or review and discard the information. Your personal information is only shared with third parties with your explicit permission.
We may disclose personal information when required by law or in the good-faith belief that such action is necessary in order to conform to the edicts of the law or comply with a legal process served on our Web site.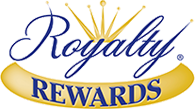 North America's Most Comprehensive and Professionally Delivered Marketing Program That Automatically Delivers a Flood of Customers to Your Door Every Day ...