Why You Should Respond to Negative Online Reviews and How to Do It
You decide to check on your online reviews and wham-mo! someone has left you a negative review out of the blue.
It's like being punched. You work so hard to provide a great product and service, you have great staff, you keep your business clean and well organized – what could someone possibly complain about?
It's beyond frustrating.
The Value of Negative Feedback
Too many negative reviews can be incredibly damaging to a business' reputation and can lead to lost customers and revenue. If you are getting them frequently, then there is likely something you need to address to prevent more. The value in it is identifying the specific opportunities for improvement.
If you are getting the occasional one, you can admit that sometimes things don't go exactly how they should, or your reviewer had a bad day, and now you have a negative review.
Feedback is valuable, despite being painful.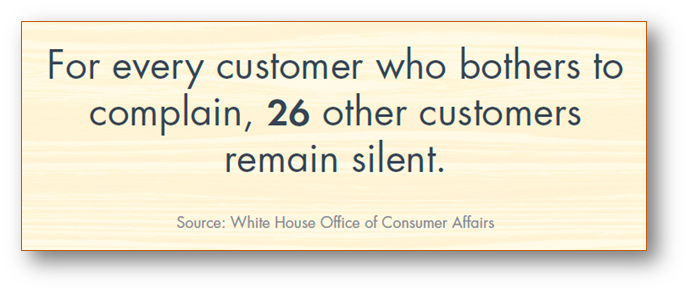 Either way, it is crucial to respond to negative online reviews in order to protect your reputation and show that they care about your customers' experience and that you're willing to work on improving. It can also prevent more negative reviews from being left.
Reputation management is important for small businesses because it can help attract new customers and build trust with existing ones. Over 92% of people go online before they try a business for the first time, so what appears there, will make or break their decision about you.
Your interaction online is one of the most effective ways to combat negative reviews. By monitoring online reviews and responding quickly and effectively to any complaints, you can protect your business, improve your reputation and attract more new customers.
Responding To Negative reviews
The first thing to remember is that it's not personal!
Even though it feels like a personal attack, it's not. They are just frustrated by their experience.
Posting a review feels like a "safer" thing to do, it's hard voice a complaint or concern to some in person, which is what when you asked "how was everything", they said "fine" and left.
The good news is you have a way to defend your honor. Before there was the internet, you'd never know about it, and the customer would complain to all their friends and never return.
Here are seven tips for dealing with negative reviews:
Don't panic. One negative review does not break a business. As a matter of fact, it will quickly disappear down the list if you have a steady flow of positive reviews like the ones as a result of the Royalty Rewards online review accelerator.
Be professional. Whatever you do, don't argue, call names, blame them, point fingers or not accept responsibility. Your comments and behavior here will be online forever, make it a positive, respectful exchange.
DON'T start a fight – it just makes you look petty and unaccountable
Wait 24 hours to cool off before responding – there's no urgency. Use the time to cool off, or find out more information about what happened in house.
Get a 2nd set of eyes. Have someone else read your response before posting – they'll identifying a poor tone or the wrong angle.
Acknowledge the reviewer's concerns – regardless of whether or not you agree, they have a legitimate issue and you want to hear what they are saying.
Offer a solution. How can you help, improve, make up for their frustration?
Ideally – have them email or call you to take the problem offline so there isn't a long back and forth exchange for everyone to read. It also then gives you more freedom to offer whatever you need to to make them happy.
The reviews themselves are important, and can make or break a business, especially a small, independent one. But how you are perceived in dealing with the challenging one's can quickly impact your business. That's why it's so important to monitor your online reputation and take steps to protect it.
Royalty Rewards® has tools to help you prevent negative reviews from getting online in the first place and to get more customers leaving you positive reviews online.  Call to book a free marketing consultation and find out how we can help you stay at the top of the review sites.