With the internet and online reviews these days, you can't assume your potential customers believe what you say. People are skeptical. They won't do business with someone they don't trust. They won't frequent a business with bad reviews.
Positive reviews of your business need to be included in ALL of your marketing – especially on your website. This establishes your credibility.
It's important to use current testimonials.
It's the new reality, you need to claim your review site listings and keep them updated. It's imperative that your business is in the first page of search rankings, if not in 1st or 2nd place when someone searches "your business type in your town". If you aren't ranking high on the Google search rankings, you are missing out on the best source of new customers.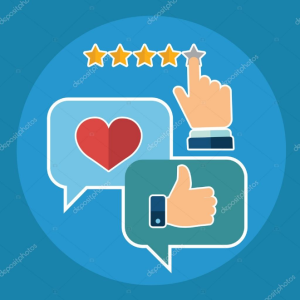 Nobody likes getting a negative review. But relying on positive reviews to happen on their own will only result in disappointment. Very few positive reviewers will find their way to your review sites to give you their 5-star rating, while the couple of miserable complainers will go out of their way to leave a negative review that haunts your site forever.
Have a system in place to ask your happy customers for their positive comments and have them post on your review sites. Inevitably, someone won't be happy and will leave you a negative review. It's unavoidable. But a negative review will soon disappear down the list when you have a constant source of fresh new positive reviews.
Once you have your system up and running, it's important that you go to your review sites regularly and interact with those that leave reviews, both positive and negative. A simple thank you and a word or two to make it personal shows that you are paying attention. A response to a negative review with an offer to solve the problem and make things right will help mitigate any potential impact.
Your existing best customers are your biggest opportunity.
When you have a list of your best customers, it's much easier to ask and get more quality reviews. You can email them or contact them on your social media sites and provide a link to review you online. Royalty Rewards® goes one step further and sends a survey after each customer visit, encouraging positive comments to be posted online. It has improved our customers' rankings exponentially, moving them up to the top of the list.
Asking for feedback allows you to follow up with unhappy customers BEFORE they have a chance to post an angry outburst online. Then, those who give you positive feedback can be asked to post a review online and more positive online reviews attract a steady flow of new customers. If you aren't at the top of your category in your community, you are missing out.
Part of Royalty Rewards® Marketing and Loyalty System is the Online Review Accelerator which works on autopilot, constantly at work to get you more positive reviews – if you want it done for you, book a Free Marketing Strategy Session and we'll help you get started! Click the Button Below to book your time.